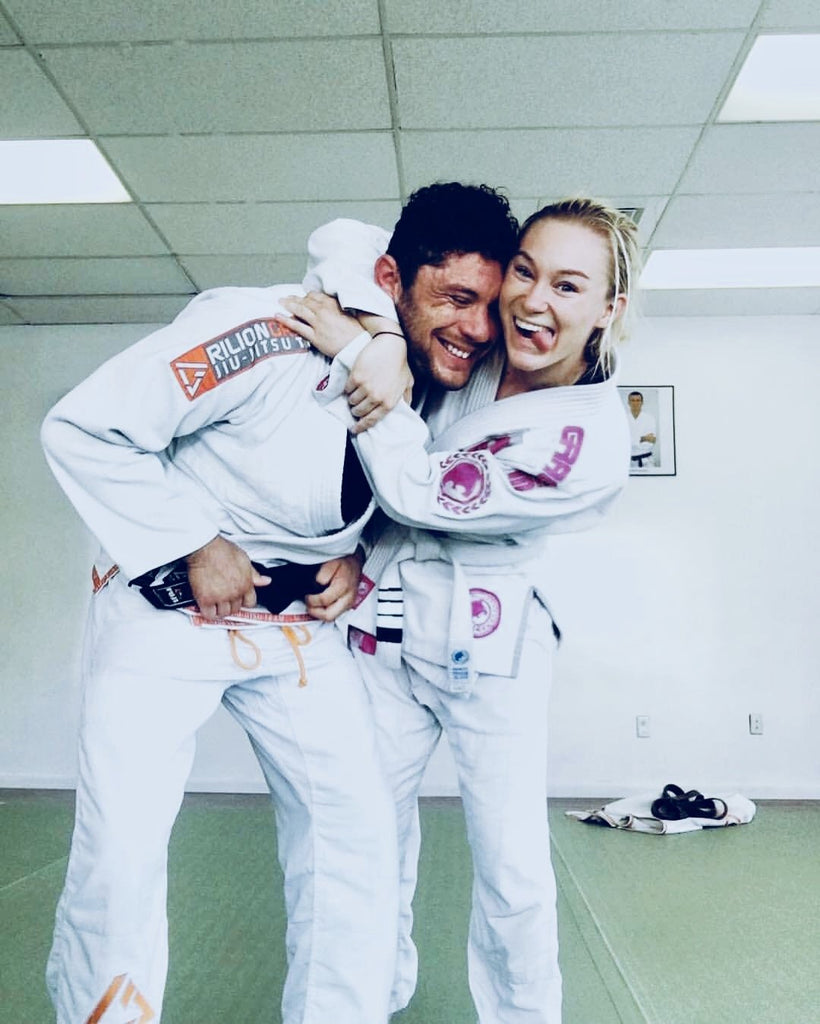 Well, after many years teaching martial arts and observing my students behaviour, I can complete the sentence of the post subject by telling you that couples that roll together stick together for a long time!
Well, that's not hard to explain at all. Both of them are making a commitment to learn something together under the same umbrella of principles and values. In practical terms, that also means they're always on the same page when it comes to training schedules, food choices and physical goals.

By having a common desire to learn self-defense, get healthier or stronger, they have chosen to share the same journey (and of course, reach their destination) together in a teamwork.

I believe that this bond is the secret to making relationship more solid, specially in a world of so many volatility when the matter is the heart.
You can say that this would apply to any sports or activities a couple decides to embark together. But in the case of a martial art, there are several unique aspects that can represent a plus in a relationship:
1) Training Jiu-Jitsu, MMA or any other martial arts, trains you to stay calm and optimistic, even in the toughest moments. Being optimistic drives their positive energy to support each other. Therefore, they are able to take on life's challenges together. 
2) They will be happy and stress free people. Apart from the fact they will earn more time to enjoy themselves together, an intense workout gives them lots of energy to power up the day! This is all thanks to the endorphins that their brains release. Besides giving them that boost of extra energy, these hormones have a deep impact in the mood, increasing your level of happiness reducing stress. It's really a physical thing.
3) They will never run out of things to do or to talk about. Imagine sharing a passion for Jiu-Jitsu with your significative other! Your UCF nights are now so much more fun! You've got company! And even better, they can apply and practice the techniques they see on TV or Internet anytime, anywhere ... And most importantly, as they progress in the learning they will become even closer to each other, as they will have a deeper mutual understanding. They will know their strengths and weaknesses during the trainings. When they finally get to this point, supporting the partner whenever needed, out of the mats, will become even more natural.
4) And last but not least, if things get real bad and they want to fight (sometimes it happens ...), there will be always an open mat nearby for them to do some sparring and maybe, who knows, fixing things up on the BJJ way (LOL).
A special thanks to my friends, a real Jiu-Jitsu couple, Rafael and Sara Torres for the super nice picture! Hope you both love this post as well!
And as this blog post is featured at Gracie Essentials website for the Valentine's Day, I can not finish without inviting you to visit our store and take a look at all the supplements and vitamins that will keep your heart beating strong! 
Hope you all LOVE it!
Master Rilion Gracie