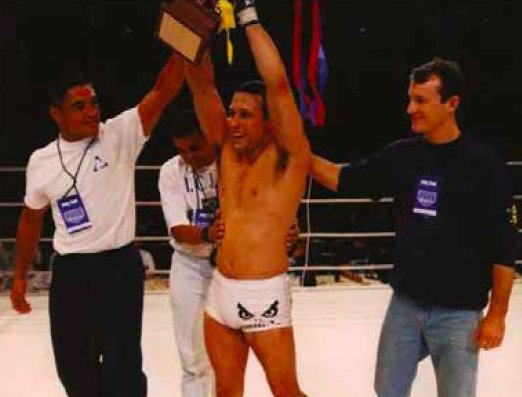 There are many controversial histories behind the origin of the modern MMA and how this new combat sport became so popular in the entire world, changing the life of millions. But I can tell you the real facts, show you pictures and give you my personal testimonial, because this is also the history of my family's legacy.
Everything began when my grandfather Gastão, tried somehow to channel the energies of his unsettled son, convincing him to take martial arts lessons with a Japanese immigrant called Mitsuyo Maeda, aka Conde Koma. At the age of 14, in 1916, my father Carlos Gracie became the first Gracie to learn Jiu-Jitsu.
That was how a very troublesome boy, who used to play with the caimans in the rivers of Belem do Para, north of Brazil, began the legacy that would grow exponentially until the modern days, several years after his passing.
Curious and endowed with a strong sense of observation, my father studied and learned the JiuJitsu techniques in a prodigious way, earning Maeda's trust.
To have an idea of the specialization level my father reached in applying the techniques, he was able to tell the opponent in the sparring sessions that he would submit him with an arm bar in his right arm. The opponent was then very alert to the moves, hiding the arm, not giving a chance, but that was completely useless. My father was always able to execute the move anyway.
That marked the beginning of the technical improvement and innovation in the techniques. The beginning of the Brazilian Jiu-Jitsu, the Gracie Jiu-Jitsu. At around 22 years of age my father made a profession of the Gentle Art in Rio de Janeiro, to where the family had moved. He sought adversaries by issuing public challenges, sowed the seeds of the modern MMA, set up an academy attracting influential figures from high society and structured a family into the most famous martial arts clan in the world.
On his very particular way of seeing the world, my father, Grand Master Carlos Gracie, was just in the beginning of his amazing journey.
What happens next and what are the lessons learned? Well this is long so, in order to help to spread my father's history to younger generations, I put together several pieces of materials, publications, memories and created a bilingual e-book (English/Portuguese) where I summarized his main life lessons, which brought me here where I am right now and were able to perpetuate his legacy until today.
You can easily download the first edition of the book for free clicking here:
Hope you enjoy the journey of this reading! I would love to hear your impressions, comments and feedbacks about it! OSS!
Rilion Gracie - Gracie Essentials
This e-book is offered to you by Gracie Essentials, the supplements and vitamins company founded by Master Rilion Gracie