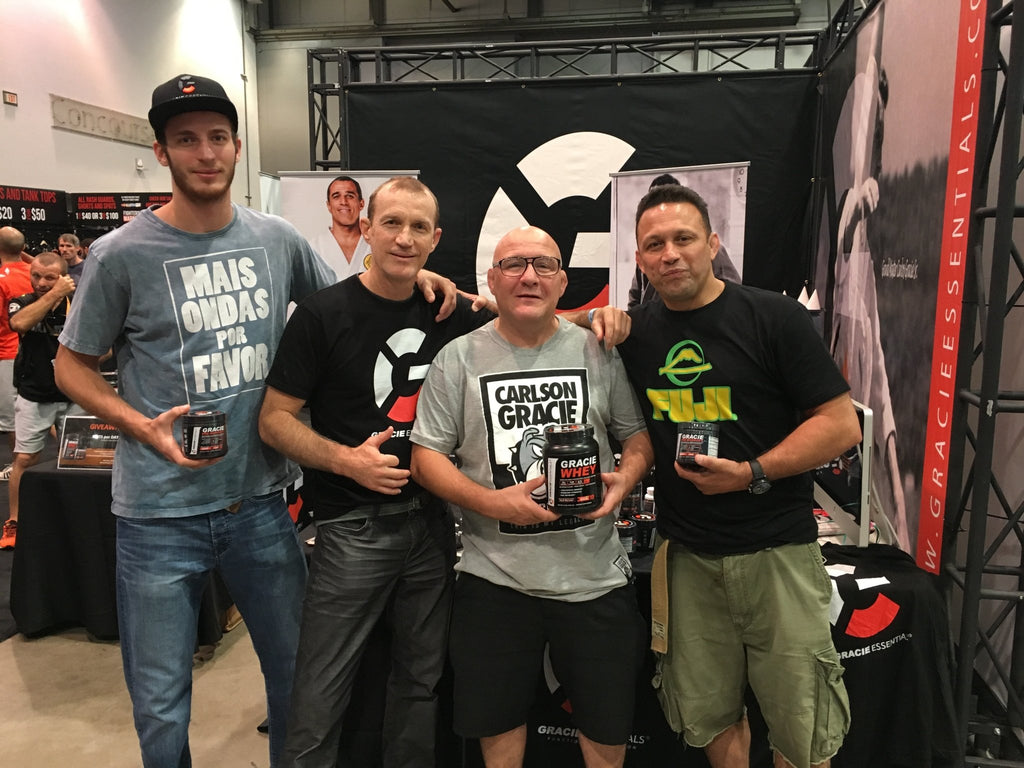 Gracie Essentials Product line was officially launched during the last weekend Aug 24 - 26th at World Masters IBJJF Championship in the Las Vegas Convention Center.
The company's booth became one of the main attractions of the event where the athletes and visitors could meet and take pictures with the legends of Jiujitsu. 
The booth received the legends Rilion Gracie, Roggan Gracie, Renzo Gracie, Carlson Gracie Jr., Carlos Gracie Jr., Marcio "Macarrao" Stambowsky, Leão Teixeira, Mauricio Motta Gomes and many competing athletes.
Visitors were able to enjoy the Gracie Essentials products tasting and thr highlight of the event was our exclusive Gracie Whey Açai, the whey designed for jiu-jitsu and mma fighters. Many athletes also stopped at our booth prior their fights to get some Gracie pre-workout. 
On the last day of the event Renzo Gracie offered an open seminar to all participants and we transmitted via Facebook and Instagram Live to our followers.
Also during the event IBJJF certified several Coral Belt Masters, including Master Rilion Gracie.
Visit our Social Media channels to check the nice pictures and videos of the event.